TOUR DATES
>>
...more shows will be announced soon...


03.02.2024 GER - ESSEN - GREND ...with: DIE TÖDIN
02.12.2023 DK - København - Beta
30.11.2023 UK - BRISTOLE - Exchange ...with: SEX GANG CHILDREN
24.11.2023 GER - HUSUM - Speicher
17.11.2023 GER - MANNHEIM - DARK DANCE TREFFEN
11.11.2023 GER - KAISERSLAUTERN - Kammgarn ...with: SHE PAST AWAY
29.10.2023 NL - ROTTERDAM - Baroeg @ XI. Wavefest 2023
28.10.2023 GER - ASENDORF - Autumn Moon Festival 2023
27.10.2023 GER - DORTMUND - Junk Yard ...with: DAF/Robert Görl
29.09.2023 CHE - BASEL - Sommercasino
25.08.2023 PRT - LEIRIA - Fade In Festival
02.08.2023 GER - CHEMNITZ - Kantine Festival
28.07.2023 AUT - Peuerbach - LINDNER`S GARTEN PARTY FESTIVAL
08.07.2023 GER - MESCHEDE - Live am See Open Air
17.06.2023 GER - Kempten / St. Mang - Trockenschwimmer Skatehalle
01.06.2023 GER - TRIER - Mergener Hof ...with: SHE PAST AWAY
20.05.2023 GER - MESCHEDE - MONO BAR ...with: THE INVINCIBLE SPIRIT
12.05.2023 PRT - PORTO - FERRO BAR
11.05.2023 ESP - SARRIA - BURIL
10.05.2023 ESP - TOLOSA - BONBERENE A. G.
09.05.2023 ESP - SANTANDER - ROCK BEER (the new)
06.05.2023 PRT - FIGUEIRHA DO SOL - D.R.A.C
05.05.2023 PRT - SETUBAL - K.O.T.
26.04.2023 SVN - MARIBOR - Gustaf Pekarna
25.04.2023 HRV - ZAGREB - Mocvara
24.04.2023 SRB - KRUSEVAC - Zamajac
23.04.2023 SRB - POZAREVAC - KB CLUB
22.04.2023 HU - ESZTERGOM - Kaleidoszkóp Ház
21.04.2023 HU - SZENTES - Probaterem Art Pince
20.04.2023 ROU - ZALAU - ROCK N´ ROLL CENTER
19.04.2023 SVK - KOSICE - Kollosseum
18.04.2023 CZE - PRAHA - Hospoda Brouk
01.04.2023 GER - Bamberg - LIVE CLUB
31.03.2023 UK - LONDON - THE FIDDLER´S ELBOW
30.03.2023 UK - LONDON - THE GEORGE TAVERN
29.03.2023 UK - LONDON - The NEW CROSS INN
25.03.2023 UK - London - the Castle ...with: psydoll
24.03.2023 UK - WORCESTER - Spin The Black Circle
25.02.2023 ITA - Treviso - Krach Club
24.02.2023 ITA - Bergamo - Midnight Club
23.02.2023 ITA - Milano - Ligera
18.02.2023 NL - Amsterdam - The Cave
17.02.2023 NL - GELEEN - Cafe De Meister
11.02.2023 GER - Isny im Allgäu - Eberz Die Musikbar
2022
16.12.2022 GER - Trier - EU Kunstakademie
15.12.2022 GER - Stuttgart - Kulturquartier
05.12.2022 UK - BRISTOL - Crofters Rights
03.12.2022 UK - WAKEFIELD - Inns of Court Hotel
02.12.2022 UK - NOTTINGHAM - JT Soar
30.11.2022 UK - LONDON - The Dublin Castle
11.11.2022 GER - Schopfheim - Cafe Irrlicht
30.10.2022 CZE - Praha - Dog Bar! - Vzorkovna
29.10.2022 GER - Viechtach - Altes Spital
06.08.2022 PRT - lISBOA - PEDRO DA CADEIRA
30.07.2022 GER - Stuttgart - HENKERSFEST
02.07.2022 GER - Stuttgart - B612
25.06.2022 GER - Stuttgart - Waggons Norbahnhof
28.05.2022 PRT - POVOA DE ALEM - ALEM D`ELES
20.05.2022 PRT - TORRES VERDAS - BANG VENUE
07.05.2022 GER - MÜNCHEN - GLOCKENBACHWERKSTATT
23.04.2022 MEX - Querétaro @ Museo de la Ciudad
16.04.2022 MEX - Tultepec @ Rancho los Plebes
15.04.2022 MEX - Coacalco @ Factory
20.03.2022 MEX - Querétaro @ Black Dog
19.03.2022 MEX - Teotihuacan @ Pool Rock Festival
05.03.2022 MEX - Toluca @ Foro Cultural 304
26.02.2022 MEX - Coacalco @ Rock&Roll Club
18.02.2022 MEX - Mexico City @ The Real Under
12.02.2022 MEX - Pachuca @ Casa Fontana
05.02.2022 MEX - Teotihuacan @ Pool Rock
04.02.2022 MEX - Mexico City @ Capitán Gallo
22.01.2022 MEX - Coacalco @ Barrett Studio



ABOUT

TWIN NOIR - "2 Punks and a Tape Machine"

TWIN NOIR, the artist duo...
.... Cody Barcelona (Voice, Electronics, Guitar) and Ian Volt (Voice, Bass) are TWIN NOIR. Together, they have created a world of sometimes dark, sometimes satirical-dadaistic, but always technoid- sounding music, all the while not shying away from melodies and pop moments. "2 Punks and a Tape Machine" - that is not only the name of their 11-song debut, it is their creed.
TWIN NOIR, the sound...
.... The beating heart of TWIN NOIR's sound consists of an analog tape machine, a sampler, guitars and a theremin. Making creative use of these devices, the two artists deliver their own brand of New Wave / Post Punk: technoid beats, driving basslines and a guitar that runs the gamut from clean and spherical to distorted and biting. TWIN NOIR's sound brings together influences like German electronic music pioneers KRAFTWERK or DEUTSCH AMERIKANISCHE FREUNDSCHAFT (DAF) and draws inspiration from the EBM and Techno scene as well as from 70s to 90s Punk and Rock. Delivering socio-critical and satirical German lyrics in a minimalist style, TWIN NOIR paint gloomy pictures while creating an optimistic, almost euphoric mood that is infectious to the audience.
TWIN NOIR, the show...
... live, TWIN NOIR waste no time and, from the very first beat, throw the door wide open to invite the audience to their Berlin Club, Punk and Varieté-inspired performance. And that gets people moving. Singer and guitarist Cody Barcelona explains: "At the end of the day, it's the drum machine. It just doesn't let up. It keeps going and going and at some point you just have to dance." Making people dance, connecting and sharing each other's energy – that's what makes TWIN NOIR shows special – also for the artists.
TWIN NOIR, the story...
... starts with the respect and admiration the two musicians Cody Barcelona and Ian Volt have for each other. Over the course of ten years, they met irregularly while touring with different bands, but the COVID lockdown really jumpstarted their story. Having connected over social media, they star- ted jamming together in the streets of Berlin, at Alexanderplatz and Oberbaumbridge Kreuzberg – and it clicked. Just before the second lockdown hit Germany, Barcelona and Volt had set their sights on a first tour together. Because venues were closing in Germany due to lockdown restrictions, TWIN NOIR had to get creative – and they did, escaping to Mexico-City to tour and record their debut album. After 15 shows on Mexican soil, they had learned an important lesson about themselves and their art: "Far away from Germany we realized what kind of German music influences shape our sound and make it particular and special", says Ian Volt. "So we focused on really diving into that and developing our sound further, up to the smallest details". TWIN NOIR returned to Europe, played concerts in 13 countries and finished their debut album in Santa Cruz, Portugal and Berlin, Germany.
TWIN NOIR, the debut album...
... In spring of 2023, TWIN NOIR's debut album "2 Punks and a Tape Machine" was released on all streaming platforms and is available as vinyl, tape and CD digipack. In the lyrics to their 11 songs, TWIN NOIR talk about various topics. In "Panik" and "Analog", for ex- ample, they question contemporary values in society, speaking about the world of open-plan offices, food out of plastic, or about how we can count the dead in today's news while enjoying our morning coffee in the sun. In "Paul war mal Punk" (engl.: "Paul once was punk") they take a melancholy yet sarcastic look at age conservatism. "Ich tanz die ganze Nacht allein" (engl.: "I'm dancing through the night alone") turns into song the feeling of loneliness in a cold, big city and during club nights, with people trying to escape from their lives and daily routines. "Dolce Vita in Italia" can be considered the duo's love letter to 80s Italo-Pop culture. With synthesizer spheres and drum computers, it pays musical hommage to old-fashioned disco music. With their 11-song debut, TWIN NOIR have created thoughtful, inspiring and heavy moments, driven by a sound that invites you to dance, flow and fly.
TWIN NOIR, the story continues...
TWIN NOIR have already reached some major marks in their career. Iggy Pop, the godfather of punk himself, introduced TWIN NOIR on his BBC radio 6 show, "Iggy Confidential", and played two songs off their debut album, "Destruction" and "Panik". The show aired on July 23, 2023. In April 2023, the European music initiative 'Europelive' featured TWIN NOIR in their list "50 Promising European Artists". Other highlights include support shows for SHE PAST AWAY and DEUTSCH AMERIKANISCHE FREUNDSCHAFT (DAF/Robert Görl). Since their formation in 2021/22, TWIN NOIR have played the impressive number of 13 countries. But the story continues: The two musicians are dead-set on their mission to bring their music to audiences all over the globe, working to tour South America and the United States in the future.
Stay tuned via twinnoir.com or social media!
TWIN NOIR - "2 Punks and a Tape Machine"




PICTURE GALLERY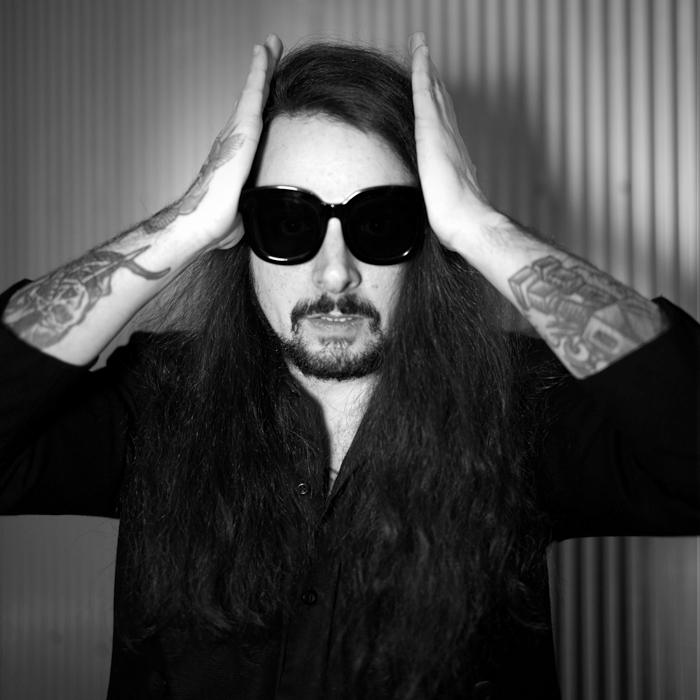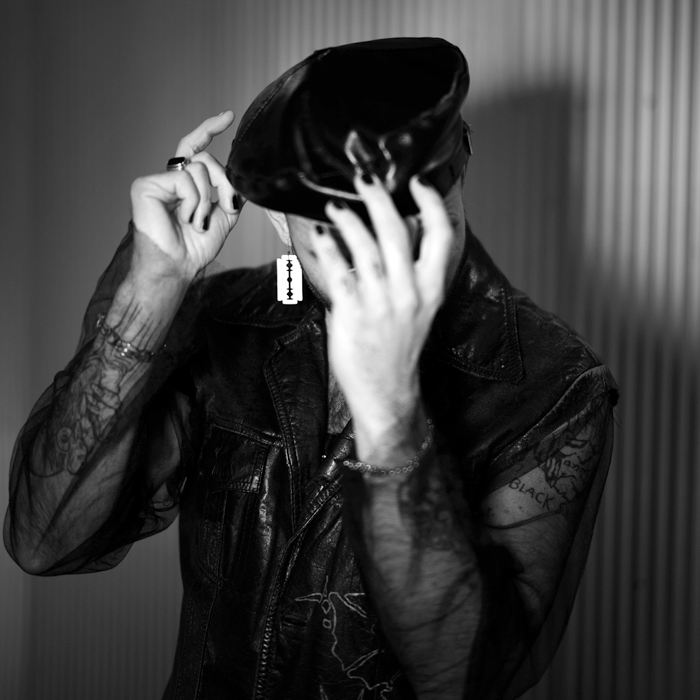 Black and White Photography by: Florian Kehbel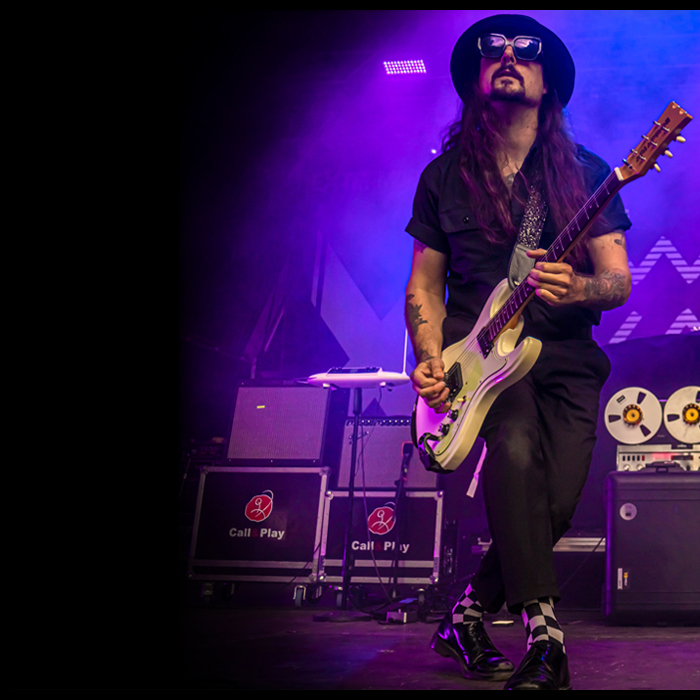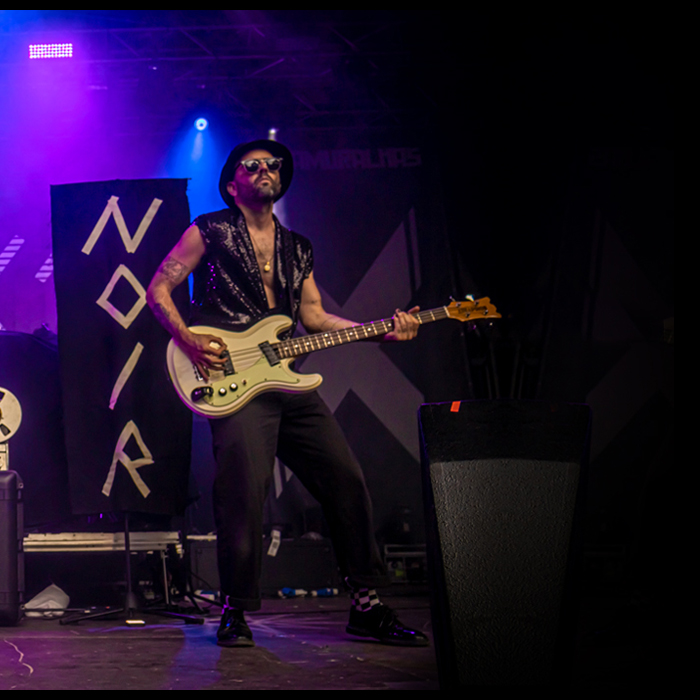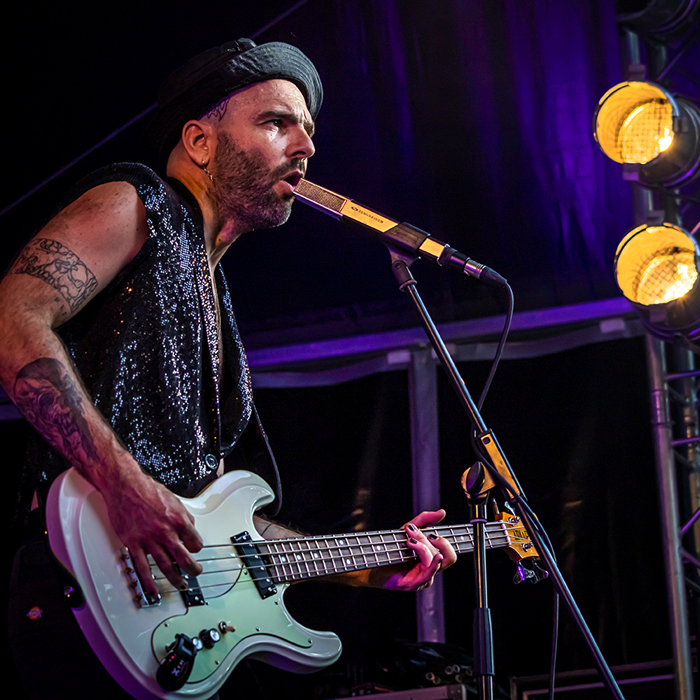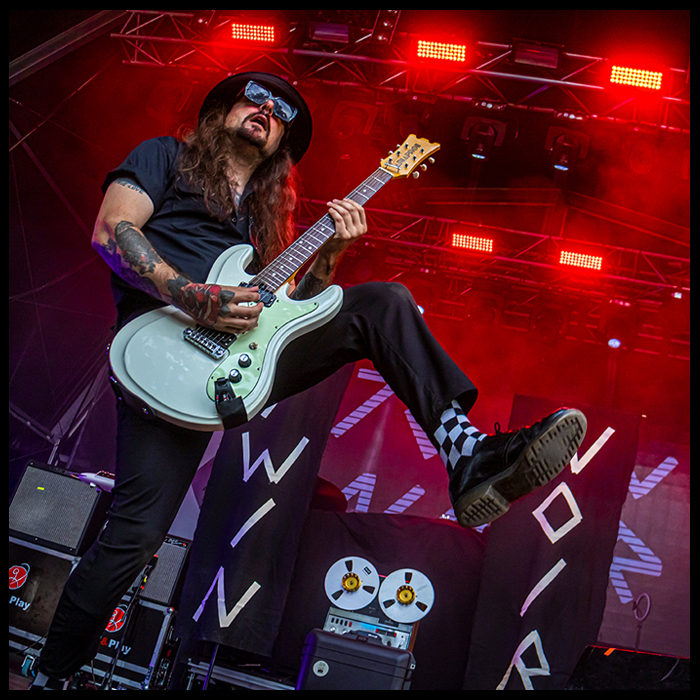 Stage Photography by: Gil Alvaro De Lemos